Welcome to the Month of Power 172!
Dear Friends: Many apologies for not putting out a newsletter last month. At the end of September, on a canoe trip with Outward Bound, I had a very nasty fall and broke 3 bones in my ankle. When I would have been pulling together the material for this issue, I was recovering from surgery (8 screws and a plate) and doped up on pain killers. I won't be walking for another couple of months; and driving till the spring.
Prayers from friends around the world have sustained me and kept me going; and it's all good! Every day I get stronger and stronger, and I can't get too upset about it, since I see it as an answer to 4 prayers (the biggest one was for more time to do the thing I love best – to research and write on topics based in the Baha'i Writings). A month post-surgery it hasn't happened yet, but I'm ever hopeful! Keep watching the blog! www.susangammage.com/blog
In this issue – Resources for Parents
Embracing the Magic in the Madness of Motherhood
Inspiring Families to Live from the Heart 
Featured Story:
'Abdu'l-Baha and Children
'When 'Abdu'l-Bahá first arrived in England, he was the guest of a friend in a village not far from London. The evident poverty around him in this wealthy country distressed him greatly. He would walk out in the town, garbed in his white turban and long Persian coat, and all eyes were centered upon this strange visitor, who, the people had been told, was "a holy man from the East". Naturally the children were attracted to him, followed him, pulled at his coat, or his hand, and were immediately taken into his arms and caressed. This delighted them, of course, and children are never afraid of 'Abdu'l-Bahá, but what pleased and amazed them still more was that when they were put down, they found in their little hands a shilling or sixpence from the capacious pockets of "the holy Man's" long coat. Such bits of silver were a rarity in their experience, and they ran home with joy to tell the tale of the generous stranger from the Orient, possessed apparently of an endless store of shining sixpences. 'The children crowded after him and so many sixpences were dispensed that the friend who entertained 'Abdu'l-Bahá became alarmed, and talked the matter over with Miss Robarts, who was also a guest in the house. "It is a shame!" they said indignantly. "He comes to us accepting nothing, and is giving to our people all the time! It must not go on!" (Honnold, Annamarie, Vignettes from the Life of 'Abdu'l-Bahá, p. 73)
Featured Prayer:
Prayers for Children
O thou glorious Lord! Make thou this little maidservant a brilliant-starred daughter of the Kingdom; endear her in the Threshold of Oneness and overflow her with the cup of Thy iove, in order that she may raise the cries of joy and ecstasy and mix ambergris with musk. Verily, Thou art the Powerful and the Mighty, and Thou art the Wise, the Seer! ('Abdu'l-Baha, Baha'i World, v. 9, p. 546)
O Lord, my God! This is a child that hath sprung from the loins of one of Thy servants to whom Thou hast granted a distinguished station in the Tablets of Thine irrevocable decree in the Books of Thy behest. I beseech Thee by Thy name, whereby everyone is enabled to attain the object of his desire, to grant that this child may become a more mature soul amongst Thy servants; cause him to shine forth through the power of Thy name, enable him to utter Thy praise, to set his face towards Thee and to draw nigh unto Thee. Verily it is Thou Who hast, from everlasting, been powerful to do as Thou willest and Who wilt, to eternity, remain potent to do as Thou pleasest. There is none other God but Thee, the Exalted, the August, the Subduer, the Mighty, the All-Compelling. (Baha'u'llah, Bahá'í Prayers (2002 ed))
Featured Video:
Dawnbreaker Collective
This month we feature the music of the American group "Dawnbreaker Collective", based out of Los Angeles. Their groundbreaking debut album, Arise features an eclectic mix of styles including Hip-Hop, Spoken Word, Folk, Roots and Pop. This album is a true journey into what it means to be spiritual warrior in today's society.
The Album was produced by Benny Cassette, one of the hottest young producers in Hollywood and includes the talents of Andy Grammer, Rob 'Iodine' Sinclair, Isfandyar, Devon Gundry, Vahid, Ray Loo, Matu, Mathai, Ruth Forman, Jamal 'J-bird' DeGruy and the sublime vocals of Tara Ellis.
From their album I've chosen their song "I am a Tiny Seed" which is based on the first line of a Baha'i children's prayer:
I am, O my God, but a tiny seed which Thou hast sown in the soil of Thy love, and caused to spring forth by the hand of Thy bounty. This seed craveth, therefore, in its inmost being, for the waters of Thy mercy and the living fountain of Thy grace. Send down upon it, from the heaven of Thy loving-kindness, that which will enable it to flourish beneath Thy shadow and within the borders of Thy court. Thou art He Who watereth the hearts of all that have recognized Thee from Thy plenteous stream and the fountain of Thy living waters. Praised be God, the Lord of the worlds. (Baha'u'llah, Prayers and Meditations by Baha'u'llah, p. 177)
To read their story on the Baha'i World News Service 
To download their music on iTunes 
To Listen to their Music on Bandcamp 
The Proud Helper
I'd also like to feature "The Proud Helper" – a story for children about Lua Getsinger and Service
Featured Book:
The Baha'i Children's Workbook, by Sara Clarke-Habibi is designed to assist children to learn about essential Baha'i teachings and community life. The workbook supports children's growing understanding and love of the Baha'i Faith through child-oriented learning activities that exercise reading, writing, math, drawing, coloring, and geography skills, along with other fun stuff like mazes, connect-the-dots, and riddles. With ten thematic sections, more than 140 exercises and an answer key included, parents and teachers of Baha'i children's classes will find The Baha'i Children's Workbook a comprehensive, flexible and child-friendly resource for introductory Baha'i education.
Learning and activity themes include:
Introductions to the Bahá'í Faith
The Báb (history and teachings)
Bahá'u'lláh (history and teachings)
 'Abdu'l-Bahá and the Holy Family
The Guardian
Holy Days and Feasts
Virtues to Live By
Bahá'í Pilgrimage
The Bahá'í World Center
In the words of the author: "I had lots of fun creating the book! Shortly after my first daughter was born, I was looking for Baha'i resources for children. I found there were lots of stories and other things for children to listen to, but not so much for them to do themselves. So that's when The Baha'i Children's Workbook started to take shape. My hope is that families and children's classes benefit from using it!"
Reviewers have suggested the information would also be good for new Baha'is!
For more information or to buy the book 
Featured Coach: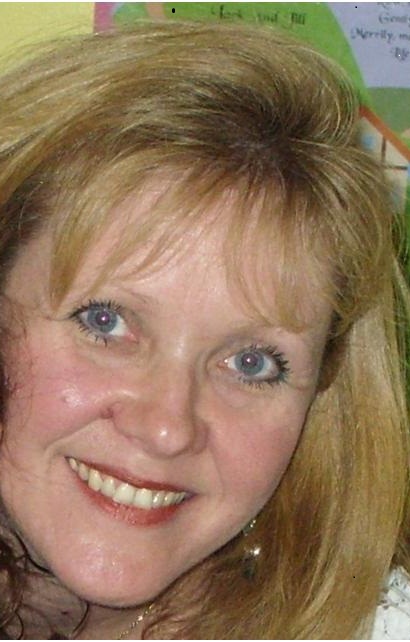 Caroline Seyedi
Caroline Seyedi is an Autism Intervention and Communication Specialist, offering a variety of person/family-centred services, including NLP, to individuals, parents, carers and professionals. She uses a parent-participative, naturalistic, holistic and individualized approach which is non-intensive and focuses on parents, caregivers and willing siblings, helping them to acquire the skills and techniques to help establish long term gains for their child and create consistency across home, school and work environments.
A typical session includes exploring and discovering what You Can Do; Your Priorities for Moving Forward; Assessment; Mentoring; creating Well-formed Outcomes; Advocacy Support; and Life & Relationship Coaching.
Featured Business:
Prayer Beads for Children
Kim Mennillo has a deep desire to teach the virtues, and has discovered that her strongest virtue is creating one-of-a-kind prayer beads and jewelry, using semi-precious stones. Her creations are either inspired by the Bahá'í Writings, or she chooses Writings appropriate to the piece she creates.
Each of her pieces comes with a title and description, a list of the materials used and a passage from the Writings. Every stone, every color symbolizes a virtue or has a spiritual meaning. A clear crystal might symbolize water or spirituality, green would indicate springtime or leaves, white equals purity, and so on. The placement of tinier spacer beads between larger ones often indicates the spirit of God running through all things, or represents the water cascading down the terraces on Mt. Carmel. At times, though, these spacer beads will be rougher in texture between the ones sliding through your fingers, to remind us of the tests and difficulties God blesses us with as we strive to be steadfast and loving Bahá'ís.
To see her prayer beads for children
Our Readers Write:
Thanks for the write up Susan! Great reading this month too! (Anthony Lohan)
Thank you very much for the email . I got your mail from my husband. The website is really inspired. Thanks a lot hope to received more knowledge and information from you. (Gracia Almar)
In our Mar 2 edition on children and children's classes, we featured "Unity Works". Today I got the following announcement: Hello friends, We are excited to announce that UnityWorks is growing! In our latest newsletter you will meet our new Program Director; see us on the evening news; view photos from our recent training for school teachers, administrators and students; and watch a lively dance demonstration of unity in diversity. UnityWorks also offers a variety of high-quality, easy-to-use multicultural resources, including a 300-page curriculum guide on Teaching Unity, colorful PowerPoints for kids, and other materials available in our online Bookstore. If you'd like to keep up with the latest UnityWorks resources, training events and stories from the field, you can subscribe to our free quarterly e-newsletter .
Thanks to all who write in! Your encouragement really keeps me going!
By the way, I accept donations! If you like the materials in these newsletters and on my website, please consider making a donation. Your help and feedback is GREATLY appreciated, to defray the costs of making these available to you!!! There's a PayPal "Donate" Button at the bottom of every page on my website. Thank you!!!
See you next month! Hope it's a month filled with power!