Welcome to the Month of Grandeur 171
In this issue
Declaration of the Bab – Holy Day Program
Stories from the Early Life of the Báb
Pilgrimage to the House of the Báb
Orange tree is a living treasure from the house of the Báb
Featured Story:
Even those with very little can become attached to the only possession they have
Whereas riches may become a mighty barrier between man and God, and rich people are often in great danger of attachment, yet people with small worldly possessions can also become attached to material things.
The following Persian story of a king and a dervish illustrates this. Once there was a king who had many spiritual qualities and whose deeds were based on justice and loving-kindness. He often envied the dervish who had renounced the world and appeared to be free from the cares of this material life, for he roamed the country, slept in any place when night fell and chanted the praises of his Lord during the day. He lived in poverty, yet thought he owned the whole world. His only possessions were his clothes and a basket in which he carried the food donated by his well-wishers.
The king was attracted to this way of life. Once he invited a well-known dervish to his palace, sat at his feet and begged him for some lessons about detachment. The dervish was delighted with the invitation. He stayed a few days in the palace and whenever the king was free preached the virtues of a mendicant's life to him. At last the king was converted. One day, dressed in the garb of a poor man, he left his palace in the company of the dervish.
They had walked together some distance when the dervish realized that he had left his basket behind in the palace. This disturbed him greatly and, informing the king that he could not go without his basket, he begged permission to return for it. But the king admonished him, saying that he himself had left behind his palaces, his wealth and power, whereas the dervish, who had preached for a lifetime the virtues of detachment, had at last been tested and was found to be attached to this world—his small basket. (Adib Taherzadeh, The Revelation of Bahá'u'lláh v 1, p. 76-77)
Featured Prayer:
Prayers for Detachment
Lauded be Thy name, O Thou Who art the Goal of my desire! I swear by Thy glory! How great is my wish to attain unto a detachment so complete that were there to appear before me those countenances which are hid within the chambers of chastity, and the beauty of which Thou didst veil from the eyes of the entire creation, and whose faces Thou didst sanctify from the sight of all beings, and were they to unveil themselves in all the glory of the splendors of Thine incomparable beauty, I would refuse to look upon them, and would behold them solely for the purpose of discerning the mysteries of Thy handiwork, which have perplexed the minds of such as have drawn nigh unto Thee, and awed the souls of all them that have recognized Thee. I would, by Thy power and Thy might, soar to such heights that nothing whatsoever would have the power to keep me back from the manifold evidences of Thy transcendent dominion, nor would any earthly scheme shut me out from the manifestations of Thy Divine holiness. (Bahá'u'lláh, Prayers and Meditations by Bahá'u'lláh, p. 336)
O Lord! O Lord! Make me severed from the world and void of its conditions, attracted by the fragrances of Thy holiness among Thy maid-servants, free in heart, happy in soul, cheerful in mind, longing for the Kingdom of Thy Beauty, and glowing with the fire of Thy love in the world. Thus may I enkindle the light of guidance in the hearts of Thy servants. Verily, Thou are the Powerful, the Bestower, the Precious, the Mighty! ('Abdu'l-Bahá, Tablets of 'Abdu'l-Bahá v1, p. 110)
Featured Video:
Afshin Toufighian and Ali Youssefi
Afshin Toufighian is a Classically-trained composer and audio veteran in the video games industry.  He started out in a lead audio position composing music and designing sound effects for SouthPeak Entertainment's multi-platform video game franchise Monster Madness in 2005, and later joined AAA-studio Ignition Entertainment in 2008 and Trendy Entertainment in 2010 as Composer and Audio Director.  Among the several titles he has worked on, the most recent is from the popular game series Dungeon Defenders, which has sold over 2.5 million copies.
A compilation of piano works composed over various years, the pieces in this album cover a dynamic range of character, from soothing and contemplative devotional pieces to styles which are energetic and grand in nature.
To hear their rendition of "Rise" from the following Hidden Words
O FLEETING SHADOW! Pass beyond the baser stages of doubt and rise to the exalted heights of certainty. Open the eye of truth, that thou mayest behold the veilless Beauty and exclaim: Hallowed be the Lord, the most excellent of all creators!
For more information on this talented musician
To listen to more of his music and download it
Featured Book:
Helping Joe Strong
Helping Joe Strong by Morris Taylor is the story of a Baha'i and his frustrations with the Local Spiritual Assembly on which he serves. This book is deceptively simple; you can easily read it cover to cover in just a couple hours. It covers all the key concepts necessary for a spiritual assembly to become truly effective and states them so simply and clearly that any reader can grasp the concepts immediately.
Rather than a boring training manual, "Helping Joe Strong" is presented as a story. Joe Strong is a member of a local assembly that is having difficulty. Over a period of time he visits with various members of a neighboring LSA which has proven its effectiveness. They share their secrets for success, one after another. By the end of the story Joe Strong has taken all this information back to his own assembly and they have become effective.
This book provides a model of how an assembly can become truly effective by showing techniques in planning and organizing, forming committees, handling personal issues, and much much more. I particularly liked the sample worksheets which could be used immediately!
This book should be required reading for all assembly members everywhere. If you're a member of a local assembly or may become one someday, this book is a must read!
Featured Coach:
Saba Arjomand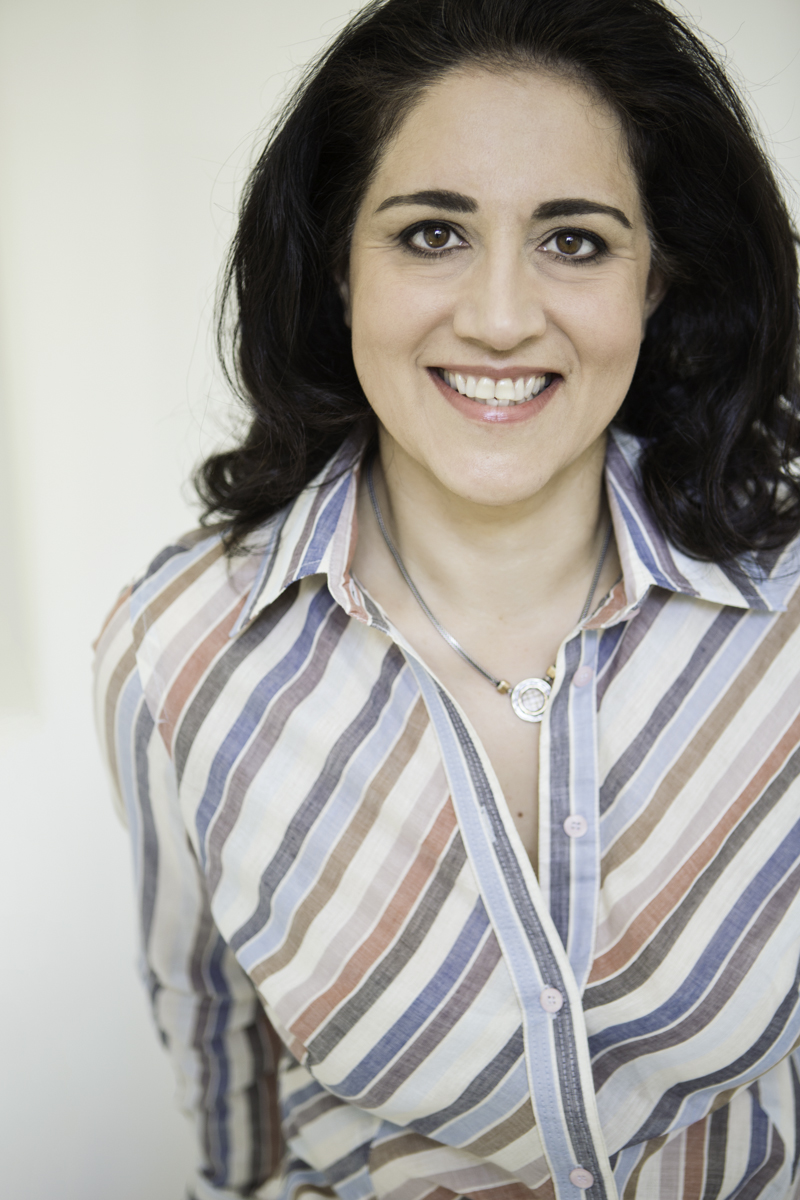 Saba Arjomand is a life, marriage and relationship coach who offers hope, healing and transformation to those dealing with end of physical life, marriage and relationship issues.
She believes that recreating your marriage is never too late and it is never beyond re-creation. The work you will do together with her is not reparation work! In it, you re-create, not repair. In Re-creating Your Marriage coaching you will not end up with a patched up version of your current relationship. You will discover a new relationship and build on that. You will rediscover who you are and who your partner is.
In Possibilities Coaching she will help you discover how to rise above the fog and find clear answers. You will learn how to distinguish between all the voices that are within you, and gain tools and habits to make choices from your highest voice. You will discover your true gifts and uncover your innate ability to fulfil your calling; all of this, in the scenario of your every day life, as you make better choices.
If "end of physical life" coaching is what you're looking for, she will give you an opportunity to address practical, personal and family matters from a place of awareness, choice and love.
To read more about Saba and her philosophy for working with you
Featured Business:
Book with Illumination of the Tablet of Visitation
The Spiritual Assembly of Brentwood, Tennessee, would like to direct your attention the remaining limited stock of the book, Tablet of Visitation. You can visit the site to learn more about this unique publication and to see samples of the exquisite illumination in both English and Arabic.
At the site, this magnificent work of art is being offered at or near the production and marketing cost of $150.00, which includes domestic freight and handling; the book will be shipped immediately via UPS. Quantity discounts are also available: purchase five copies and receive the 6th copy for free, with additional discounts available to books stores and at Baha'i centers and permanent Baha'i schools. The book will make a perfect gift for Ayyam-I-Ha, Naw Ruz, birthdays, or weddings.
We are further pleased to inform you that the net proceeds from the sale of this book will be transferred to the Brentwood Baha'i Vanguard Fund. The purpose of this Fund is to provide financial assistance and/or scholarships to the Baha'i youth within the Nashville Cluster who wish to take part in training and educational programs offered at permanent Baha'i Schools.
We invite you to:
a) Visit this site and secure your personal copy of Tablet of Visitation, which is sure to become a cherished family heirloom;
b) Forward this e-mail to your family members and friends on your distribution list; and
c) Mention this link on your Facebook page by placing it on your wall or entering it in your status line.
Our Readers Write
Hi Susan! Thanks for bringing hope and heavenly focus to you readers. I know it has helped me a great deal. The hyperlinked text looks great now and the diverse content is wonderful! I really look forward to this! Thanks for all your help. Jennifer