Welcome to the Month of Words!
In this issue
Click on the Title of the Article You Want to Read . . .
Preventing an Abusive Marriage  
We Will All Verily Abide by the Will of God – Insights into The 10 Most Common Marriage Problems and How the Marriage Vow Can Help  
Using the Marriage Tablet as a Prescription for Preventing and Healing Troubled Marriages  
Why Do Good Relationships Go Bad and What Can We Do to Get Them Back?  
Learning to Transform a Loveless Marriage  
How Do I Know When it's Time to Divorce? 
Story:
'Abdu'l-Bahá as Matchmaker
Lua (Getsinger) came to Grace and told her that it was the wish of 'Abdu'l-Bahá that she marry Harlan Ober. Grace was shocked. 'Why I don't really know that man!  I've only met him a few times and that very casually. Besides – I'm almost engaged to someone else. He's asked me and I'm making up my mind. How could I think of marrying Harlan Ober?  Lua smiled, "I'm only repeating 'Abdu'l-Bahá's request," she said gently. So Grace quickly put the idea out of her mind.
The next morning Lua came the second time to deliver the same message. Again Grace dismissed it all as being utterly fantastic. The third morning when Lua came she added her own remarks to the message. "You'd better really consider this, Grace, 'Abdu'l-Bahá does not make suggestions lightly." Grace, this time, realized how serious this was. 'But what does He want me to do? Write to Harlan Ober, whom I scarcely know – and propose to him? How could I? Oh, Lua I do want to be obedient but how on earth can I?  Lua hugged her and patted her consolingly. "Ill do it," she said. "I know Harlan very well – it was through me he came into the Faith. I can do this easily."
So Lua wrote to Harlan – and Harlan, radiant at the thought that he was obeying a suggestion of his beloved Master, took the next train to New York from Boston where he lived. He came at once to see Grace and together they went walking through Central Park where he proposed and Grace, still dazed and uncertain, accepted – because it was the will of 'Abdu'l-Bahá.
The next morning they were called into 'Abdu'l-Bahá's bedroom.  'Abdu'l-Bahá was there, with one or two others, waiting to perform the marriage ceremony. Grace remembered, afterward, entering the room. She remembered the look of warm love on 'Abdu'l-Bahá's face; she remembered the bands of sunlight on the floor and the bowls of roses on the tables and the next thing she was aware of was lying on a couch with Harlan bending above her asking if she felt better. She then discovered that the marriage had been performed – a marriage that, with no faltering, she had gone through with Harlan at her side – then, when it was over, she had swayed a little and they had suggested she lie down.
'Abdu'l-Bahá, smiling and serene, was watching her with great love, knowing perfectly well how overcome with the spiritual force of these great moments she had been and knowing that the whole experience only proved her great spiritual susceptibility and capacity. So were Grace Robarts and Harlan Ober married by 'Abdu'l-Bahá.  Later that same day they were married again by the laws of New York when Howard Colby Ives performed the legal ceremony.  (This was told to me by Grace Ober: Muriel Ives Barrow Newhall, daughter of Howard Colby Ives at Green Acre c. 1933)
For more stories like this, click here
Featured Prayer:
To Strengthen Marriage
Glory be unto Thee, O my God! Verily, this thy servant and this Thy maidservant have gathered under the shadow of Thy mercy and they are united through Thy favor and generosity. O Lord! Assist them in this Thy world and Thy kingdom and destine for them every good through Thy bounty and grace. O Lord! Confirm them in Thy servitude and assist them in Thy service. Suffer them to become the signs of Thy Name in Thy world and protect them through Thy bestowals which are inexhaustible in this world and the world to come. O Lord! They are supplicating the kingdom of Thy mercifulness and invoking the realm of Thy singleness. Verily, they are married in obedience to Thy command. Cause them to become the signs of harmony and unity until the end of time. Verily, Thou art the Omnipotent, the Omnipresent and the Almighty!  ('Abdu'l-Bahá, Bahá'í Prayers, p. 105)
Featured Video:
Roxanne Andrighetti is a Canadian singer-songwriter who embodies the diversity of what it means to be Canadian. Born in the Congo of an Italian father and a Persian mother, Roxanne's exotic roots have had an influence on her musical style.
Her original compositions range in style from soothing ballads, to more upbeat pop/rock, darker songs, jazzier sounds, softer thought-provoking folk songs, to happy-go-lucky/feel-good love songs.
Having narrowly escaped the turmoil of a war-torn country, much of Roxanne's music is deeply reflective. Her lyrics convey human truths: the preciousness of life, the fleetingness of time, the need to take hold of one's dreams and live in the present, finding meaning in life and not waiting until it is too late.
She often evokes deep appreciation from audiences of various ages and backgrounds because her lyrics are not bound to physical traits but rather speak to the core of our being.
Having traveled to several parts of the world throughout her life, she has made an effort to learn songs in different languages including: English, French, Spanish, Italian, Persian, and Japanese; her musical performances invite her audience to enjoy a diversity of songs from different cultures.
This month, we're featuring Roxanne singing a quote from 'Abdu'l-Bahá – "When a thought of war comes, oppose it by a stronger thought of peace. A thought of hatred must be destroyed by a more powerful thought of love."
Although many people think this quote applies to war; I believe it has just as much to do with the war within ourselves; and between us and others, so that's my tie-in to this edition's theme!
Roxanne has lots of music available to listen to online at:
Featured Book: 
In Life At First Sight, author Phyllis Edgerly addresses such issues as:
parenting
family life
marriage
aging parents
death
cultural connections
the environment
It examines how we can come home to and live from the place of our highest nature, our own heart, in everything we do.
Essay-sized chapters offer real-life examples of how to consciously overcome a human tendency toward blindly imitating the past, especially in our beliefs about life and ourselves, and instead investigate the reality of just how big our possibilities are.
Life at First Sight encourages watching for glimpses of our truest life –the spiritual one — in every day and moment. When we apply this kind of "first sight" to our interactions and surroundings, our mere efforts to see in this way help us feel happier, and inspire choices that advance happiness in the world around us.
As we develop and use these "eyes of the heart," we gain a more complete view of the reality and purpose of life. We also become aware of how the three kinds of sight available to us — physical, intellectual, and spiritual – are designed to work together
Featured Coach: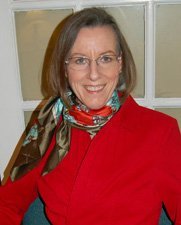 Susanne Alexander is a Baha'i-Inspired Marriage Transformation Coach, and author of 9 books that will empower you in your self-preparation, relationship, marriage preparation, or marriage. See her Store for all of them.
Susanne has published over 200 articles on marriage; and facilitated over 80 workshops on relationships and marriage internationally with people of all ages.
As a Relationship and Marriage Educational Coach, http://marriagetransformation.com/educationalcoaching/ Susanne brings you:
Compassionate listening
Helpful suggestions and educational tools and resources
Systematic relationship and marriage preparation and marriage strengthening
Assistance with making excellent choices for your relationships and marriages
Help with increasing love and unity between you
Her Marriage Transformation Site  
Featured Business
Continuing on the theme of love, I found a company called "Love Bits and Pieces", which is a family-owned business committed to bringing you the most unique and fashionable Bahá'í jewellery, accessories, home decor, art, and gifts at reasonable prices.  Have a look at their wonderful selection of:
Magnets
Pins
Pendants
Necklaces
Prayer Book Covers
Prayer Beads
Our readers write:
1.  I really want to thank you!  You don't know how I'm anxious to receive your newsletter to read it and meditate.  Actually I have a 16 years old son that was astonished with what you are doing.  Thank you again and may Baha'u'llah bless you.  (Nadia)
2.  Thank you once again for your effort and initiative in preparing and compiling Monthly issue.  It is such a treasure and with your permission I forward it to many of my friends in different communities. You made our work of preparing the programme much easier!   (Simin)
Thanks to all those who write to tell me my efforts are making a difference!  It's comments like these which really keep me going!  Everything in my newsletter or on my site is out there to be used.  It's my teaching effort, so feel free to spread it widely, as long as you acknowledge the source!
3.  Hi Susan, thanks for your inspiring newsletter . A few years ago I was in Toronto when Jack Lenz produced an amazing program called I Want To Be with Him Today.   I know it was video-taped and tried to get a copy.  Perhaps the Toronto assembly could put it on YouTube.  I'm sure you would love it if you haven't already seen it.  Thanks for all you do . (Carolyn)
Yes, it was on Midsummer Noon!  I loved it too, Carolyn!  You can buy it on a CD called Encore: Favourite Music of Jack Lenz, from Divine Notes
I also found it on YouTube!  Yay!