Welcome to the Month of Grandeur 172
In this issue
Accountability and Forgiveness
Forgiveness – Online Lesson for Parents
Karen's Story – A Journey Towards Forgiveness
Kill Them with Kindness, or Turn the Other Cheek?
Learning in Action is a Process of Forgiveness
Featured Stories:
'Abdu'l-Bahá on Forgiveness
In the 1970's I met Inez Greeven.  She went on Pilgrimage during the days of 'Abdu'l-Bahá, in 1920 and again in 1921.  She told me that during her Pilgrimage the Master asked her, "Where is your husband?"  She said, "This was the one thing I did not want Him to ask me about.  I answered, "Well, 'Abdu'l-Bahá, he is not here."
"Yes, I can see that he is not here.  Where is your husband?"
I told Him, "'Abdu'l-Bahá, he left me for another woman."
"Yes, I know," He replied. "And because you have forgiven him, God has forgiven him." (Brent Poirier)
At one time the Master had a fine cloak of Persian wool, which had been given to Him. When a poor man appealed to Him for a garment, He sent for this cloak and gave it to him. The man took it but complained, saying it was only of cotton. 'No,' 'Abbas Effendi assured him, 'it is of wool'; and to prove it He lighted a match and burned a little of the nap. The man still grumbled that it was not good. 'Abbas Effendi reproved him for criticizing a gift, but He ended the interview by directing an attendant to give the man a mejidi (a coin then worth about four francs). It was observed that if someone vexed the Master, He always gave him a gift. (Honnold, Annamarie, Vignettes from the Life of 'Abdu'l-Bahá, p. 75)
Featured Prayer:
Prayer for Forgiveness for Those who Have Hurt Us
O God, my God! Lowly, suppliant and fallen upon my face, I beseech Thee with all the ardor of my invocation to pardon whosoever hath hurt me, forgive him that hath conspired against me and offended me, and wash away the misdeeds of them that have wrought injustice upon me. Vouchsafe unto them Thy goodly gifts, give them joy, relieve them from sorrow, grant them peace and prosperity, give them Thy bliss and pour upon them Thy bounty. Thou art the Powerful, the Gracious, the Help in Peril, the Self-Subsisting! ('Abdu'l-Bahá, The Will and Testament, p. 19)
Featured Videos:
I'd like to introduce you to an animated video of a dialogue between a father and son, on the topic of Anger and Forgiveness, which makes some important points. It's part of the Jewish Food For Thought, The Animated Series, by Hanan Harchol.
This month I'd like to promote the work of a musician who uses the name "Nothin' to See". I found him when searching for videos on forgiveness; and he does an amazing rendition of The Báb's prayer:
I beg Thee to forgive me, O my Lord, for every mention but the mention of Thee, and for every praise but the praise of Thee, and for every delight but delight in Thy nearness, and for every pleasure but the pleasure of communion with Thee, and for every joy but the joy of Thy love and of Thy good-pleasure, and for all things pertaining unto me which bear no relationship unto Thee, O Thou Who art the Lord of lords, He Who provideth the means and unlocketh the doors. (The Báb, Baha'i Prayers, p. 79)
Unfortunately, despite his posting several other original videos on YouTube, he remains a mystery man! I haven't been able to find out who he is; or anything else about him, other than his comment: "I'm not an artist. I'm not a musician. I'm a geographer who currently works as an IT guy. This YouTube channel is one of my hobbies." I disagree! I think he's a fine musician!
I encourage you to listen to his other songs on YouTube
Featured Book:
This little booklet is part of the Jewels series, and presents extracts from the writings of Abdu'l-Baha on the theme of forgiveness. Its goal is to help instruct us in this sacred obligation. Other booklets in the series include: Love, Friendship, Happiness, Contentment, Hope, Peace and Unity.
I love this little series, which is perfect for use at themed devotional gatherings. Printed on fine paper in large print with specially commissioned photos, it also makes an inexpensive gift book.
To see Forgiveness and the whole series
Featured Coach:
Dr. Nooshin K. Darvish is a licensed naturopathic physician and a Fellow in Integrative Cancer Therapies. As a holistic clinician, she integrates western, eastern medicine, naturopathic and bio-energy medical systems,  combining the care of the mind, body and spirit to address chronic illness, cancer, women's and men's health, allergies and physical pain. She practices medicine like a dance, delicately integrating the qualities of the human being with the attributes of the universe to diagnose, find the root cause of illness and treat to reverse the disease and aging processes. She has trained with medical doctors, osteopathic physicians, chiropractors and holistic practitioners across North America and Europe and is involved in the training of naturopathic resident physicians across North America.
To read more about her extensive credentials 
To find out about her Holistique Medical Centre 
Listen to Dr. Darvish as she is interviewed on multiple alternative health-related topics 
Featured Business: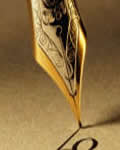 Nancy Ackerman's business, Amadea Editing is an individualized service for professionals, scholars, and organizations in any part of the world, seeking to communicate, or publish in high quality English. If you have written an academic article, a report, an urgent letter, a dissertation, or a press release… and are unsure about the English, Amadea Editing can help.
Nancy does proofreading, light, or heavy editing, and works directly with you, so that your writing will be not only grammatically correct, but concise, clear and elegant—without losing your own voice! AmadeaEditing.com has a special interest in working with non-native speakers, who want their work to reach a wider audience in excellent English.
Nancy is fluent in French and Russian, Spanish and German, and is familiar with all other Romance, Germanic and Slavic languages, as well as Persian and Japanese.   Her multilingual, multicultural experience makes her a uniquely sensitive and knowledgeable editor for all those seeking to publish in high quality English.
To see her profile at the Editors' Association of Canada  
Our Readers Write:
Just when I thought that  you couldn't do this any better than you already were….somehow you've managed  to do even better with a lot more information that I haven't seen  before love the sole straightforward format …wow.  Love the stories and videos. So much information on this page before you even get to that part. I am amazed at your capacities and and abilities to research and organize material. Thank you. (Lynn Wright)
Dearest Susan, I am writing to you from Australia. There are no words I can express on how much I enjoy your messages and monthly news. (Barbara Koppe)
Thanks so much Lynn and Barbara!  Your encouragement keeps me going!