Welcome to the Month of Splendour 172!
Happy Naw Ruz!
In this issue – Consultation
9 Easy Steps to Joy and Unity in Bahá'í Consultation
From Conflict to Collaboration
Improving the Quality of our Reflection Meetings
One Little Word that Will Help Solve Your Problems – and the World's Too
Principles of Baha'i Consultation
Terrorist Tactics in the Consultative Process
Unity and Diversity in Conflict Resolution
Why Cluster Reflection Meetings Are So Important
Featured Story:
'Abdu'l-Baha's View of True Spiritual Consultation
The most memorable instance of spiritual consultation was the meeting of the disciples of Jesus Christ upon the mount after His ascension. They said, "Jesus Christ has been crucified, and we have no longer association and intercourse with Him in His physical body; therefore, we must be loyal and faithful to Him, we must be grateful and appreciate Him, for He has raised us from the dead, He made us wise, He has given us eternal life. What shall we do to be faithful to Him?" And so they held council.
One of them said, "We must detach ourselves from the chains and fetters of the world; otherwise, we cannot be faithful." The others replied, "That is so."
Another said, "Either we must be married and faithful to our wives and children or serve our Lord free from these ties. We cannot be occupied with the care and provision for families and at the same time herald the Kingdom in the wilderness. Therefore, let those who are unmarried remain so, and those who have married provide means of sustenance and comfort for their families and then go forth to spread the message of glad tidings." There were no dissenting voices; all agreed, saying, "That is right."
A third disciple said, "To perform worthy deeds in the Kingdom we must be further self-sacrificing. From now on we should forego ease and bodily comfort, accept every difficulty, forget self and teach the Cause of God." This found acceptance and approval by all the others.
Finally a fourth disciple said, "There is still another aspect to our faith and unity. For Jesus' sake we shall be beaten, imprisoned and exiled. They may kill us. Let us receive this lesson now. Let us realize and resolve that though we are beaten, banished, cursed, spat upon and led forth to be killed, we shall accept all this joyfully, loving those who hate and wound us." All the disciples replied, "Surely we will—it is agreed; this is right."
Then they descended from the summit of the mountain, and each went forth in a different direction upon his divine mission. This was true consultation. This was spiritual consultation and not the mere voicing of personal views in parliamentary opposition and debate. ('Abdu'l-Bahá, The Promulgation of Universal Peace, p. 72)
Featured Prayer:
Prayers to Say Prior to Any Consultation
O God! Thou Who art kind. Verily, certain souls have gathered in this meeting turning to Thee with their hearts and spirits. They are seeking the everlasting bounty. They are in need of Thine infinite mercy. O Lord! Remove the veils from their eyes, and dispel the darkness of ignorance. Confer upon them the light of knowledge and wisdom. Illumine these contrite hearts with the radiance of the Sun of Reality. Make these eyes perceptive through witnessing the lights of Thy sovereignty. Suffer these spirits to rejoice through the great glad tidings, and receive these souls into Thy supreme Kingdom. O Lord! Verily, we are weak; make us mighty. We are poor; assist us from the treasury of Thy munificence. We are dead; resuscitate us through the breath of the Holy Spirit. We lack patience in tests and in long-suffering; permit us to attain the lights of oneness. O Lord! Make this assemblage the cause of upraising the standard of the oneness of the world of humanity, and confirm these souls so that they may become the promoters of international peace . . . Thou art the Almighty. Thou art the Omniscient. Thou art the Seer. O Lord, be compassionate to all. (Abdu'l-Baha, The Promulgation of Universal Peace, p. 274)
O God! Verily, we have gathered here in the fragrance of Thy love. We have turned to Thy Kingdom. We seek naught save Thee and desire nothing save Thy good pleasure. O God! Let this food be Thy manna from heaven, and grant that this assemblage may be a concourse of Thy supreme ones. May they be the quickening cause of love to humanity and the source of illumination to the human race. May they be the instruments of Thy guidance upon earth. Verily, Thou art powerful. Thou art the Bestower. Thou art the Forgiver, and Thou art the Almighty. (Abdu'l-Baha, The Promulgation of Universal Peace, p. 419)
Featured Video:
Paul Lample on Consultation
 This 19 minute video is an extract from a talk by Paul Lample, a member of the Universal House of Justice, at the August 2014 Association for Bahai Studies of North America Conference in Ottawa, Canada.
Featured Books:
In clear, concise language, Bahá'í Consultation for Youth Groups: A Guide to Better Decision-Making by Joan Hernandez achieves both a conceptual understanding and a behavioral description of the basic principles of consultation. The author describes how different forms of leadership and the personal qualities of the group members contribute to or detract from an effective decision process.
Although targeted to youth, it is also an excellent summary of collaborative decision making for people of any age. Youth, junior youth, and all who work with groups of youth find the book enjoyable and immensely beneficial.
The basic concepts of consultation are explained in language, which is easy to understand, illustrated by enjoyable stories. Discussion questions, or brief activities, are provided after each section to aid in assimilating the contents, making the book perfect for a workshop format.
The book focuses on:
The distinguishing characteristics of consultation as a decision-making process;
The guidelines for productive consultation;
The personal qualities that each participant must strive to practice;
Steps for arriving at a decision.
Although everyone benefits from the practice of consultation, the earlier it is learned the better. Bahá'í Consultation for Youth Groups: A Guide to Better Decision-Making contributes both to a deeper understanding and better practice of this important skill.
For more information; or to download the Kindle version
Seeking Intimacy in a Diverse Community by Phyllis K. Peterson
The Bahá'í community is composed of people from all backgrounds and life circumstances – educated and uneducated, professional and non-professional, healthy and unwell, mentally sound and mentally ill; moral, obedient and edified. Some have lost every material thing they have ever owned; some have every material thing they need. All are called to a higher purpose than their own individual development: to achieve oneness and unity within this diverse community.
Phyllis K. Peterson uses true stories to explain how the Bahá'í community is learning to develop true intimacy and unity through devotional meetings, reflection meetings and home visits and how it is learning to integrate not only the races but those who are outcast because of mental illness or physical disability.
For more information and to get your copy
Featured Coach: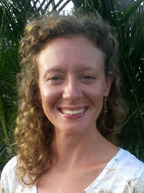 Jessica Arbour is a skilled "HeartSpeak Intuitive Awareness" Life Coach, who provides you with personalized attention to assist in creating the specific goals and intentions that will bring about amazing transformation.
Each session is focused on assisting you to develop a personal connection with the intuitive awareness that you already possess, but that you may not be utilizing to the highest degree.
Jessica helps you to identify the roadblocks congesting your heartspeak. Through the implementation of tangible everyday intuitive awareness techniques and the power of positive thinking, you will gain the immediate experience of utilizing intuitive solutions for everyday solutions!
To read an article written about her 
Featured Business:
Baha'i Meditation Cards & Booklet
Jessica Arbour, this month's featured coach, has created forty-five beautiful meditation cards with a booklet for daily inspiration and guidance in developing Baha'i virtues and principles. Each card has its own virtue with an inspirational passage quoted by Baha'u'llah, 'Abdu'l Baha, or The Bab and is illustrated with beautiful flowers from across the world.
Inside the booklet contains the full passage presented on each card and includes the source of reference for your further reading enjoyment. These cards are meant to inspire, educate and provide you with guidance in your daily life from a Baha'i perspective.
The most benefit that you can derive from this spiritual tool is having consultation on demand. Within a few short minutes, these cards can enlighten any aspect of your life.
For more information on a Kickstarter project she initiated, which, while unsuccessful, shows the beauty of these cards and how they can be used
Our Readers Write:
Hi Susan.   As always, thanks for the great newsletters. Always look forward to them. (Jennifer Longociu)
Allah'u'Abha!  I subscribe to you monthly information.  It's amazing, and helps us so much with the content you choose each month.  I have to tell you, I was so very surprised and proud when you featured a prayer by a young Bahai Rapper, Kristine H.  This is my 12 year old daughter, Kristine.  She's not really a rapper, but she does put Bahai prayers to music.  I taught my kids most of the prayers that they initially learned until they were Junior Youth, through song, so that it was easier to remember.  Thank you for the mention.  We wish you a strong and happy Fast. Much love and respect, (Karen Harron)